Check out today's freshest and funniest content on our new, improved GoComics homepage! (It's cherry-flavored!)
Visit Now!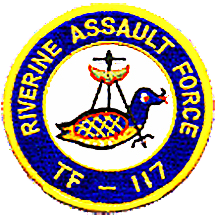 RAGs Free
RAG stands for Riverine Assault Group, a Navy unit in Vietnam which ran joint operations with the Army 2nd Brigade, 9th Infantry as the Mobile Riverine Force. My avatar was our patch.
All of your followed comic titles will appear here.
For help on how to follow a comic title, click here